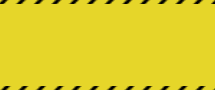 The Latest Sports News and Updates
We aim to give sports fans and bettors all the information they need to make educated sports bets. We do this by providing expert editorial on the most important stories and biggest events in sports betting, collecting and presenting critical information such as picks and odds from across the industry, reviewing and suggesting sports handicapping services, handicapping tools, and much more!
Your Source for All Things Sports
Expert Editorial
Our dedicated team live and breathe sports betting. Sharpened by years of experience, they've seen what makes a winning bet and winning sports bettors.
Sports Betting News
If there's a betting angle hidden in a sports headline, you can be certain that we'll find it. We spend our days looking for value so you don't have to. Bookmark this page to get all the latest angles as soon as they're published.
Betting Info Aggregation
With so much information available today, it can be difficult and time consuming to figure out which sources to use and trust when making sports betting decisions. We've scoured the internet to find and collect the data most important to sports bettors and presented it in easily digestible formats.
Pick Center & Betting Tools
Our Pick Center (currently available for NFL, NCAAF, NBA, NCAAB, MLB, NHL, Soccer, and MMA) cuts through the fat and shows you the information you need to analyze a game quickly. The Pick Center offers handicapping tools and betting information including: Free Predictons, Betting Trends, Trend Finder, Game Simulator, and Game Capsensus to help you get an edge for every single game.
Consensus Picks
We provide consensus reports of handicappers who use our platform and pair them with the best odds available to give you a best bet for every game and markets we monitor.
Up-to-Date Odds
As sports bettors ourselves, we understand the importance of value when looking for odds. We monitor a wide variety of sportsbooks from across the industry to ensure you're getting the most bang for your buck.
Key Betting Stats & Trends
Your time is precious and we understand that. Our mission is to help save you time by giving you only the tools, stats, and trends that matter most.
Honest Reviews of Handicappers & Sports Betting Tools
The sports betting boom has led to a litany of choices for sports bettors and generally speaking, that's a good thing! The problem is that with any boom market there will be people trying to take advantage to make a quick buck. As a sports bettor, you want to make sure you get the best information available to help you make smarter sports bets and profit over time.