GeorgesOppositePicks.cappertek.com Profile - George's Opposite Picks - Sports Betting Advice
| | |
| --- | --- |
| | Pro Verified Service |
Documented Record for George's Opposite Picks
* Return on Investment (ROI) figures above represent potential returns based on a $100 per unit risk amount. Please note that past results do not guarantee or imply future performance.
Handicapper Bio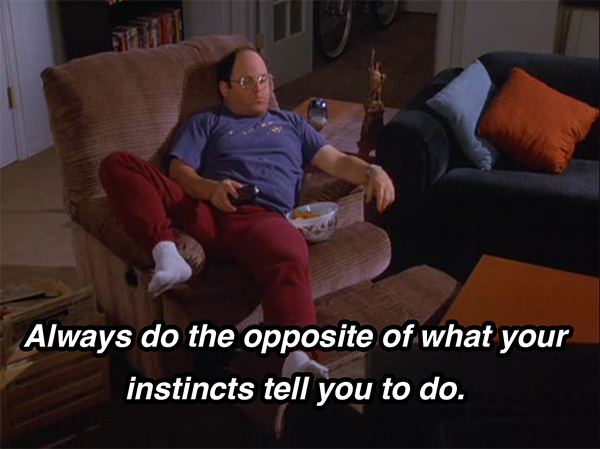 I probably have the worst sports betting instincts on the planet! I have consistently lost money every year for the last 10 years. So following the footsteps of my idol George Costanza, I will do the opposite from now on!
"If every instinct you have is wrong, then the opposite would have to be right" - Jerry Seinfeld
So I will take the opposite of every pick I think that will win. In theory, we will make a TON of money.
I will explain what pick I would like to win and would normally pick in the pick write-up and then pick the opposite for the actual pick.
Contact me at georgesoppositepicks@yahoo.com if you have any questions.
Good luck fellas.
Handicapper Blog
GeorgesOppositePicks.cappertek.com has not posted any blogs yet.