Free Tips and Betting Predictions From Our Expert Cappers
CapperTek is your home for free sports picks and betting tips. Our sports handicappers give you their best bets each day on all major sports. To have long term success in building up your bank roll your wagers must be well researched and made on an informed basis. Our cappers give you the very best free picks so you don't have to spend hours researching the stats and data.
Are You Looking For Your Next Best Bet?
Finding a solid bet is similar to developing a game plan for the individual sport - and it's time consuming. That's why CapperTek offers you free sports picks and predictions daily developed by our community of handicappers and betting experts as well as free betting tools you can use to get an edge over the sportsbooks.
What Makes A Great Free Sports Pick?
It's simple! One that wins!
In order to generate winning picks we utilize a strategy of going "beyond the spread". This involves taking into account more than just betting trends or injury reports. For example, is too much of the public betting on a specific side? Is there a strange line movement, no line movement when there should be, or is the wrong team favored to win? There are many variables that can push a specific game one way or the other which is why in-depth handicapping of every game is so crucial.
Another thing to know is that the best betting picks have years and years of betting experience behind them. Learning how to read sports betting lines and to look beyond the money line or spread is a skill and it's one that's usually developed from years of consistent winning. The goal of our free betting picks is to use our knowledge base that we've acquired from decades in sports wagering, and pass it along to you to help build your bankroll with our free picks.
Why Utilize CapperTek for Free Sports Picks?
In order to have legitimate wins over an extended period of time you need to put in research.
One of the best reasons to use our free betting tips is simply to save you some time. Our handicappers analyze trends, injuries, weather, and countless other data points for hours daily to give you the best sport predictions day in and day out.
What Free Expert Picks Do You Offer At CapperTek?
We cover all major sports at CapperTek, our handicapper picks and free betting tools include:
Want to Learn More About Types of Betting Odds?
The most popular betting options are the moneyline, point spread, total, future, and prop bets.
We have broken each bet type down:
Moneyline Bets
A moneyline wager is a simple prediction on which team will win a game. This is an example of a moneyline:
New York Yankees to beat the Boston Red Sox (-145)
Minnesota Twins to beat the Houston Astros (+118)
You can pick which team you think will win and place a moneyline bet on them. You can make your pick with your own handicapping analysis or utilize computer picks as part of your strategy. The odds explain the potential profit available on either team and its implied chance of winning.
A moneyline can also apply to the player that will win a tennis match, the boxer that will win a fight, and so on. This is another example:
Novak Djokovic to beat Nick Kyrgios (-282)
Roger Federer to beat Rafael Nadal (+162)
The concept is always the same: just pick the winner and place your bet. You will be paid out after the event if you guess correctly. If you do not know how to read odds, just remember two simple principles:
If the odds begin with a minus (-), it explains the amount you must wager to generate a $100 profit. A $145 bet on the Yankees would earn you a $100 profit, whereas a $282 bet on Djokovic would earn you $100.
If the odds start with a plus (+), the numbers highlight the profit you would earn by placing a $100 bet. For example, a $100 bet on the Twins would earn you a $118 profit, while a $100 bet on Federer would deliver a $162 profit.
Point Spread Bets
This is the most common bet on football and basketball games. Sportsbooks will assign a handicap to the stronger team (the moneyline favorite). That creates a point spread. It allows them to offer similar odds on either team covering it. This is an example of a point spread:
Dallas Cowboys -6.5 vs. Philadelphia Eagles (-110)
Seattle Seahawks +6.5 vs. Denver Broncos (-110)
You have two options. If you bet on the Cowboys to cover, they need to win by 7 or more points. A bet on the Seahawks to cover would pay out if they won the game or lost by up to 6 points. You will find similar bets on other sports, such as: A run line on MLB games A puck line on NHL games Handicaps and Asian handicaps on Soccer games A games handicap on a tennis match. This is an example of a puck line:
Pittsburgh Penguins -1.5 vs. New Jersey Devils (+165)
San Jose Sharks +1.5 New York Rangers (-145)
The concept is the same as an NFL point spread. A bet on the Penguins would require them to win by 2 or more goals. A wager on the Sharks would pay off if they won or lost by a single goal. Sportsbooks offer a main point spread, puck line and run line. However, they also provide lots of alternate lines. They either make things easier for you in exchange for a smaller potential payout or make things harder in exchange for a larger potential payout.
Total Bets
Sportsbooks set a total points line on every basketball or football game. You can simply bet on "Over" or "Under". This is an example of a total points line:
Miami Heat vs. Brooklyn Nets - Over 216.5 points (-105)
Miami Heat vs. Brooklyn Nets - Under 216.5 points (-115)
If you bet on over, you are predicting that the Mavs and the Suns will combine for at least 217 points during the game. A bet on under is a prediction that Miami and Brooklyn will combine for no more than 216 points. Once again, you will find all sorts of alternate totals, which skew the odds in different directions. You can also bet on totals for individual halves and quarters, and sportsbooks offer team totals too. Over/Under bets are available on lots of other sports too, including:
Total runs on a baseball game
Total goals on a hockey or soccer game
Total games in a tennis match
Total rounds in a UFC or boxing match
They all share one thing in common: you do not need to specify which team, player or fighter will win. However, you can combine a totals bet with a moneyline or a spread for a same game parlay if you like. This is an example of a total runs line:
Los Angeles Dodgers vs. San Francisco Giants - Over 9.5 runs (-108)
Los Angeles Dodgers vs. San Francisco Giants - Under 9.5 runs (-108)
Future Bets
A futures bet is a long-term wager that runs for an entire season. That means it is not dictated by the result of a single game. The most common futures bets focus on team that will win a major event, such as:
Super Bowl
World Series
NBA Championship
Stanley Cup
Champions League
The sportsbooks will assess the quality of every team in the field. They then release futures betting odds on each team's chances of success. It starts with the favorite, which is often the reigning champion. The odds grow longer as you work your way down the list, until you reach the huge underdogs at the bottom. There are lots of other futures bets, including:
A team to win its conference or division
A team to reach the playoffs or not reach the playoffs
Over/Under on the number of regular season wins a team will secure
The division or conference that will yield the Super Bowl/World Series winner
You will also find a wide array of futures bets on players, such as:
NFL MVP
Heisman Trophy
Defensive/Offensive Player of the Year
Defensive/Offensive Rookie of the Year
Comeback Player of the Year
Coach of the Year
NBA MVP
NL/AL MVP
Top Goal Scorer
There are lots of season specials too. For example, you can bet on the NFL player that will secure the most passing yards, rushing yards or receiving yards during the season. The odds on these futures bets will change as the season wears on. If a team is on a hot streak, its odds will shorten. If another team loses a key player to injury, its odds will drift out.
Prop Bets
Prop bets focus on a specific aspect of a game. There are three main categories:
Player Props
Game Props
Team Props
These are some examples of player props:
Over/Under on the number of touchdown passes a QB will throw.
An NBA prop bet on a player recording a triple double.
An MLB player to hit a home run.
An NHL prop bet on a player achieving a hat trick.
Game props can include:
Will an NHL game go into overtime? Yes/No
Over/Under 12.5 corners in a soccer game
Will there be a 2-point conversion attempt in a football game? Yes/No
Will runs be scored in the 1st inning (YRFI/NRFI) of an MLB game? Yes/No
Team props might include:
The first team to 15 points in an NFL game
A team to score 3 or more goals in a hockey game
The team with the most 3-point field goals in an NBA game
Prop bets are not linked to the result. However, you can often combine them with other markets, such as the spread, moneyline or totals, for a same game parlay (SGP) offered by many popular sportsbooks.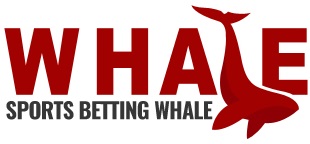 The Sports Betting Whale has won over $30 Million Dollars from betting on sports. Enter your email address below to get The Whale's picks for a full month 100% FREE!


Check Out Some Pro Sports Handicappers in the Directory