Cleveland Guardians

vs.

Seattle Mariners Pick Center

Bet Now
ML

SPREAD

TOTAL

MLB
FINAL (5/29/2015)
Time: 10:10 P.M. EST Venue: Safeco Field After snapping the Seattle Mariners' modest winning streak, the Cleveland Indians hope Trevor Bauer can help them continue their success on the road. The right-hander can win three straight starts for the first time and lead the Indians to a fifth consecutive road victory Friday night against the Mariners. Bauer (4-1, 3.02 ERA) has a 1.21 ERA in three starts since he allowed 11 runs over 9 1-3 innings in his previous two. He's given up one run and pitched into the eighth in each of the last three, highlighted Sunday when he lasted a season-high 7 2-3 innings and didn't yield a walk during the 5-2 win over Cincinnati." With the way he's improved at holding runners, and he's not walking people, it certainly gives him a lot more chances of having success because he's not that easy to hit," manager Terry Francona said of Bauer, who has made strides despite leading the club with 22 walks. Bauer hopes this outing goes better than last season's two starts against the Mariners (23-24), when he went 0-2 with a 6.75 ERA. Cleveland (22-25) kept Seattle from a fourth consecutive victory by winning 5-3 on Thursday. Brandon Moss homered and Jason Kipnis continued his torrid May with two hits and two RBIs as the Indians improved to 12-11 away from home by extending their season-high road winning streak to four games. Kipnis' .449 average and .532 on-base percentage this month lead the majors. He's also recorded 16 RBIs and is slugging at a .738 clip over 26 May contests. Moss, meanwhile, is 7 for 21 with four home runs and five RBIs in his last six games at Seattle. Hitless in four at-bats versus Taijuan Walker (1-5, 7.33), Moss is the only Indian to face the Mariners right-hander. Though Walker is 0-1 in three home starts, he has a 3.31 ERA compared to a 9.79 ERA while going to 1-4 through six on the road. He's allowed four runs in each of the last two that happened to come away for home. In Sunday's 8-2 defeat at Toronto, he surrendered a pair of two-run homers and went 5 2-3 innings. Walker, however, still believes he has something to build on." I felt like my command was pretty good," he told MLB's official website. "I just missed with two pitches." Teammate Robinson Cano was held out of the starting lineup for the first time this season with flu-like symptoms Thursday, but he did line out as a pinch-hitter in the ninth. He's 4 for 24 in his last seven contests. Kyle Seager is 3 for 6 with a double versus Bauer, but was responsible for three of the season-high 16 strikeouts the Mariners recorded in the series opener. Seager is 0 for 8 in the last two games after batting .400 during a 12-game hitting streak. Cleveland is without first baseman Carlos Santana, who could miss the entire series while on the paternity list." He's going to be welcomed back, believe me, as soon as he can, but we're trying to be sensible about it," Francona said about Santana, who has two homers and eight RBIs in his last eight games.
Looking for More Picks?
You can browse all the individual handicapper picks below.

100% free to join! Get Insider's access to exclusive content and updates - more picks, more winners!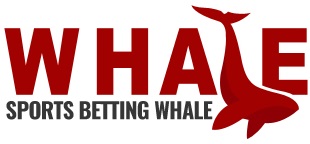 The Sports Betting Whale has won over $30 Million Dollars from betting on sports. Enter your email address below to get The Whale's picks for a full month 100% FREE!


Check Out Some Pro Sports Handicappers in the Directory