Detroit Tigers

vs.

Los Angeles Angels Pick Center

Bet Now
ML

SPREAD

TOTAL

MLB
FINAL (5/29/2015)
Time: 10:05 P.M. EST Venue: Angel Stadium of Anaheim While injuries and a personal situation have left the rotation in shambles, the Detroit Tigers' Anibal Sanchez is searching for answers following the worst back-to-back starts of his career. The right-hander will try to regain his front-line form Friday night as Detroit looks to avoid its 11th defeat in 12 road games against a Los Angeles Angels team that broke out offensively in the opener. Reliever Alex Wilson made an emergency start in place of Alfredo Simon (bereavement) in Wednesday's 3-2 win at Oakland before Buck Farmer was called up to start Thursday's 12-2 loss in place of Kyle Lobstein (sore shoulder). Lobstein has been filling in for Justin Verlander, who is moving closer to his debut as he deals with a strained triceps. Sanchez (3-5, 6.12 ERA) had been a reliable fixture in the rotation while going 22-13 with a 2.93 ERA in 40 starts from 2013-14. However, he's had to work through a couple of difficult stretches through his first 10 this season. The 2013 AL ERA leader has given up at least six runs in three of four outings after yielding seven over 5 2-3 innings in Sunday's 10-8 loss to Houston. It marked the first time the 10-year veteran allowed seven runs in consecutive starts." I need to keep working hard," he told MLB's official website after he escaped without a decision Sunday. "I never felt down. I've gone through a lot of things my whole career, and I'm still here. So I'm going to keep working hard." Sanchez is 0-2 with a 2.61 ERA while receiving three runs of support in three career starts versus Los Angeles. Former Tiger Matt Joyce, who has homered in his last two games, is 5 for 15 with a home run in this matchup. After the Angels batted .228 while totaling 12 runs in their previous five games, Albert Pujols provided a first-inning boost Thursday with his 529th career home run. He's hitting .383 with nine homers in 34 career meetings with Detroit. Los Angeles (24-24) will try to win back-to-back games for only the second time since a five-game winning streak from May 10-16 without shortstop Erick Aybar, who left the opener with a pulled hamstring and will miss at least one game. Aybar's absence is a big one since he's hitting .344 over his last 23 games." This guy's as important as you want to talk about on our team," manager Mike Scioscia said. Probable starter Hector Santiago (3-3, 2.47) has allowed one or no earned runs in six of nine starts but he's been hurt by a 1.49 run-support average, which ranks among MLB's worst marks since April 26. He posted a fourth straight quality start Sunday, giving up three runs over 6 2-3 innings while throwing a career-high 124 pitches in a 6-1 loss at Fenway Park. The left-hander has had similar results versus Detroit, going 0-3 with a 2.17 ERA in five career starts while receiving six runs dating to his time with the Chicago White Sox. Yoenis Cespedes is 4 for 11 with two home runs off him, though Miguel Cabrera is 1 for 9 and Rajai Davis' only hit in eight at-bats was a homer. The Tigers (28-21) have batted .192 and totaled six runs over their last four games. They've also scored four runs during a four-game road losing streak to Los Angeles, dropping their record to 15-42 at Angel Stadium since 2002. Ian Kinsler has gone 3 for 33 in his last nine games, while Cabrera is 4 for 30 in his past eight against the Angels.
Looking for More Picks?
You can browse all the individual handicapper picks below.

100% free to join! Get Insider's access to exclusive content and updates - more picks, more winners!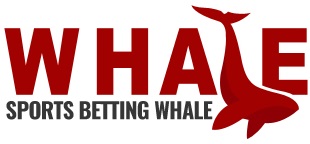 The Sports Betting Whale has won over $30 Million Dollars from betting on sports. Enter your email address below to get The Whale's picks for a full month 100% FREE!


Check Out Some Pro Sports Handicappers in the Directory