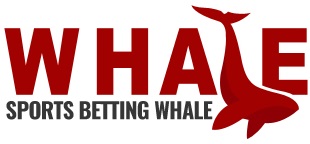 The Sports Betting Whale has won over $30 Million Dollars from betting on sports. Enter your email address below to get The Whale's picks for a full month 100% FREE!



CapperTek is your home for sports predictions and expert betting advice. Our sports handicappers give you their best bets each and every day on all major sports. To have long term success in building up your bank roll your sports wagers must be well researched and made on an informed basis. Our cappers give you the very best betting picks and predictions so you don't have to spend hours researching the stats and data. Finding a solid bet is similar to developing a game plan for the individual sport - and it's time consuming. That's why CapperTek offers you betting picks and predictions daily developed by our growing community of sports handicappers and sports betting experts as well as handicapping tools you can trust to help you get an edge over your sportsbook.
Based on trusted data and betting insight, our popular sports picks, predictions, and handicapping tools for all major pro and college sports help you find positive value against the sportsbooks.
CapperTek is free and accessible for all, regardless of whether you bet on sports or not, and we are honored to have you as part of our platform.
Looking for Winning Sports Picks?
You've come to the right place!
In order to generate winning picks we utilize a strategy of going "beyond the spread". This involves taking into account more than just betting trends or injury reports. For example, is too much of the public betting on a specific side? Is there a strange line movement, no line movement when there should be, or is the wrong team favored to win? There are many variables that can push a specific game one way or the other which is why in-depth handicapping of every game is so crucial.
Another thing to know is that the best betting picks have years and years of betting experience behind them. Learning how to read sports betting lines and to look beyond the money line or spread is a skill and it's one that's usually developed from years of consistent winning. The goal of our betting picks is to use our knowledge base that we've acquired from decades in sports wagering, and pass it along to you to help build your bankroll with our sports information.
Why Utilize CapperTek for Sports Predictions, Capping Tools, and Betting Advice?
In order to have legitimate betting success over an extended period of time you need to put in research. We strive to provide our users with advanced tools, detailed analysis, and betting information to help them excel at sports betting.
One of the best reasons to use our betting tips is simply to save you some time. Our handicappers analyze trends, injuries, weather, and countless other data points for hours daily to give you the best sport predictions day in and day out.
What Expert Predictions Do You Offer At CapperTek?
We cover all major sports at CapperTek, our expert handicapper predictions and winning sports analysis include:
Want to Learn More About Betting Odds?
How do sports betting odds work?
Sportsbooks release betting odds on thousands of sporting events each week. The odds translate into the profit you would earn by placing a winning bet on a certain market. They also provide an implied probability of each bet succeeding.
How are sports betting odds determined?
Oddsmakers at the leading sportsbooks around the world will determine the strengths of both teams. They focus on offensive and defensive capabilities, recent results, head-to-head match-ups, injury news, home advantage and other important factors. The sportsbooks then release betting odds on either team winning the game and on markets such as total points, props, and futures.
How do you better understand betting sports odds?
You can visit CapperTek to learn more about sports betting odds. Our in-depth tools teach you how to read sports betting odds. We have provided clear tools to help you fully grasp what sports betting odds entail and how to read them to be successful.
What are good betting odds?
You should seek out the sportsbooks that take the lowest house edge on their sports betting lines. The most popular betting options are the point spread and total points, and most sportsbooks offer standard odds of -110 on either side of those bets. If you find a sportsbook offering better than -110 on either side of the wager, such as -108 / -108, that would represent good betting odds. The less juice a sportsbook charges, the more chance you have to become profitable over time.
What does positive (+) odds mean?
The plus sign tells you the profit you would earn if you placed a successful $100 bet. For example, a $100 bet at +150 would earn you a $150 profit and a $100 bet at +200 would net you a $200 profit.
Why would you bet on negative (-) odds?
The most popular betting options tend to have negative odds. For example, most sportsbooks offer -110 on either side of a point spread or a total points line. It means you will not quite double your money if you succeed, so you need to win around 54.5% of your bets to generate a healthy profit.
How do American betting odds work?
American betting odds can either begin with a plus (+) or a minus (-). If they begin with a plus, it explains the profit available on a successful $100 wager. For example, a $100 bet at +120 would net you $120. If they begin with a minus, it explains how much you need to wager to win $100.
What do betting odds of -200 mean?
They tell you that a $200 bet would be required to generate a $100 profit. Essentially, it means you will earn 50% of your bet amount in profit. For example, a $200 bet would net you $100 in winnings, while a $40 bet at -200 would earn you a $20 profit.
How do moneylines work in betting?
A moneyline bet is a simple prediction on which team will win a game. It can also apply to the fighter that will win a UFC showdown or the player that will win a tennis match. The sportsbooks release moneyline odds on each contestant, and the odds tell you the profit available by betting on each option.
Why do betting lines move?
Breaking news of an injury to an important player could cause betting lines to move. Sportsbooks will also change their lines if most bettors back one team. They want to spread out their risk, so they will try to encourage more bets on the less popular team by offering more appealing odds on that team.
Who sets sports betting lines?
Nowadays sportsbooks such as DraftKings, FanDuel, BetMGM, PointsBet, and Barstool Sportsbook set sports betting lines. Individual sportsbooks often provide different lines to their rivals, so it is vital to visit CapperTek daily and seek out the best lines and odds before placing a sports bet.
Check Out Some Pro Sports Handicappers in the Directory
Recent Sports Handicappers Added to the Directory