Found 2 Handicappers


Only TENNIS Picks (Last 30-Days)
Showing: 1-2 of 2


Looking for Profitable Sports Handicappers?
If you are looking for someone to help you win more betting on sports, or you are just looking for an expert who can help you learn more about what it takes to win money consistently, you have come to the right platform! Our sports handicappers are either veterans in the industry, or young handicappers who have proven themselves by winning and providing excellent analysis on their recommended bets.
Finding a Honest and Winning Sports Handicapping Service is Crucial
Above are the documented records for all of our handicappers for the last 30-days. The table is sorted by units gained, so you can see who has won $100 per unit bettors the most amount of money. You can also sort the table by ROI (Return on Investment) to see what cappers have the most profitable ROI. You can even find the most unprofitable handicappers and fade their picks to turn a profit for yourself.
"Fading" a handicappers picks means taking the opposite side of what they tell you to bet and is actually a useful and popular strategy if you come across a handicapper who loses consistently.
There are several reasons why most people end up losing when betting on sports. One of those reasons is simply that they don't have the time or inclination to scour through all of the statistical data and betting trends that is available out there.
Our handicappers are usually full-time sports investors, meaning they spend the time you don't have to discover the best possible bets on any given day. All you have to do is sign up for their member picks, make the same bets, and win.
Another reason bettors lose is simply poor money management skills. The handicappers on CapperTek narrow down their picks so that you know you are getting top-quality picks instead of just guessing on every game on the board as well as tell you exactly how much money you should wager based on your bankroll size.
We recognize that it is not easy to win by betting on sports and we will be the first to tell you that you are not going to win every single pick you follow on this site. There is just no such thing as a handicapper that hits 100% of their bets, the BEST handicappers on the planet only win 54%-58% of the time. Anyone who says differently is trying to scam you out of your hard earned cash! With that being said, our tipsters do show their clients a profit over the long haul and we are confident in their ability to do the same for you! Here are some helpful tips to narrow down your choices:
Check the Leaderboard - Visit the leaderboard above to see who is having the best month overall or which one has the best record in the sport or sports you are most interested in.
Research the Handicapper - All you need to do to learn more about a handicapper on our site is click on their username/website. This will bring you to their profile where you can see their latest trends, current available packages for sale, free picks, and even check their results from the previous day or all-time complete with detailed betting picks history!
Find a Handicapper that Fits Your Betting Style or Preference - Because we offer so many different handicapping services, you'll soon realize that many have a different betting style. Some will only pick 1-3 picks per day, while others might have as many as 10 to 20. Some cappers pick more totals (over / unders), while others might focus on picking against the spread, moneyline, or prop bets. The good news is there are enough cappers to make it easy for you to find one to best fit your personal betting style. Now you just have to go out and find him and start winning!
Found 2 Handicappers


Only TENNIS Picks (Last 30-Days)
Showing: 1-2 of 2
Leaderboard stats can be delayed up to an hour or two. Last 60-Day, Last 90-Day, Last 180-Day, and Last 365-Day leaderboard stats can be delayed up to 24 hours. If you want up to the second results or stats, please visit each handicappers profile directly for real-time information.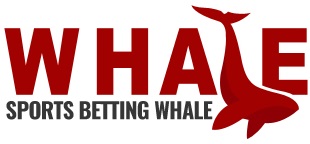 The Sports Betting Whale has won over $30 Million Dollars from betting on sports. Enter your email address below to get The Whale's picks for a full month 100% FREE!
Check Out Some Pro Sports Handicappers in the Directory
Recent Sports Handicappers Added to the Directory