TheWhalePicks.com Review - The Whale Picks - Sports Handicapper
TheWhalePicks

.com

Pro Featured Verified Service
You must be logged in a customer account to access contact info. Click here to login or register for free.
Reviews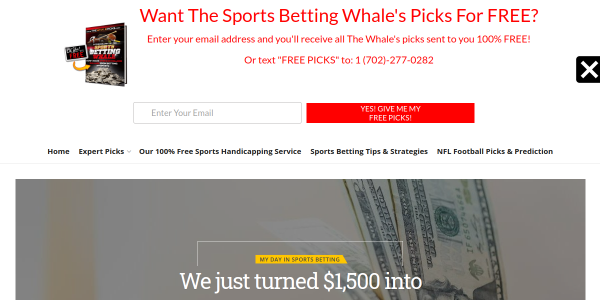 This is 110% a scam. First, they never answer an email. Second, the pick now tip later program is 100% a lie. They send you emails with different levels of certainty and they come up with new names daily with their "Platinum" picks and tell you that you can't have them unless you tip more. Then they send emails out claiming they were winners when in reality they go 2-7 across the board. They give you parlay and round-robin picks and only grade them on winning days. "The Whale" is a cheat. It's a huge marketing scam.
Submitted by "Webman1972" on 9/7/2021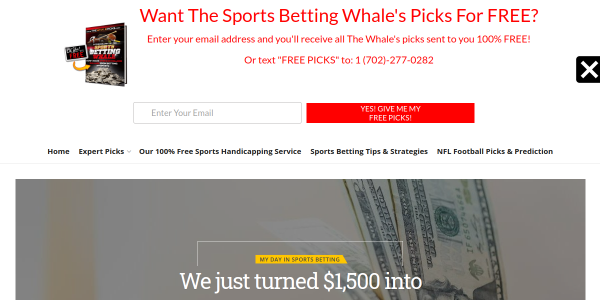 The Whale releases a ton of picks and wants you to bet them all. During the NCAA tournament he released, over 60 bets on the first 2 days! All rated the same. Stay away!!
Submitted by "boomer1000" on 5/12/2021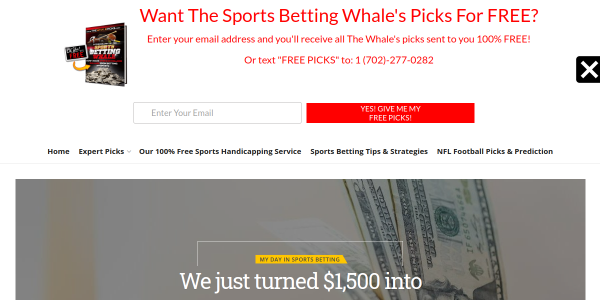 Not everyone wins 100% but no one will win for you like The Whale!
Submitted by "LeiasFather1113" on 2/2/2018