Pittsburgh Pirates

vs.

San Diego Padres Pick Center

Bet Now
ML

SPREAD

TOTAL

MLB
FINAL (5/29/2015)
Time: 10:10 P.M. EST Venue: Petco Park James Shields is off to one of the best starts of his 10-year career, but he still might have a hard time cooling off the Pittsburgh Pirates. As the San Diego Padres' right-hander looks to go 7-0 for the first time, he'll try to keep the visiting Pirates from an eighth straight victory Friday night. Jung Ho Kang's first-inning, three-run homer was one of three hit by Pittsburgh (25-22), during Thursday's 11-5 rout of San Diego. The Pirates have batted .319, averaged 10.7 hits and belted 10 home runs while outscoring their opponents 46-14 during the club's longest winning stretch since a nine-game run June 20-30, 2013.'' It's a nice little run the offense is on,'' Thursday's winning pitcher A. J. Burnett said. "They're playing hard all the way around. It's fun to be a part of.'' The Pirates already knocked around New York Mets ace Matt Harvey during this surge and now take aim at Shields (6-0, 3.75 ERA), who has never faced them. Shields, who went a 6-0 with a 3.04 ERA over his first 13 starts for Tampa Bay in 2007, is the first Padre to win his first six decisions since Andy Hawkins went 11-0 in 1985." He's been everything we could have hoped for," manager Bud Black told MLB's official website. "He's done a great job on the mound, and he's great in the clubhouse. He's a true leader." Shields struck out seven overall and allowed a two-run homer plus one other run in the seventh and final inning he worked during Sunday's 11-3 win over the Los Angeles Dodgers. Though Shields ranks among the major league leaders in strikeouts (82) and percentage of swings hitters have missed (32.4), the 15 home runs he's allowed are the most in baseball on a staff whose 66 also lead the majorsPittsburgh's three homers in the opener matched a season high. Kang has three home runs on the season, and is batting .366 with eight RBIs during a 10-game hitting streak. Pittsburgh's starters are 7-0 with a 1.93 ERA and have struck out 54 while walking nine in the last seven games.'' The game's kind of funny,'' manager Clint Hurdle said. ''We've had times here where the starters don't get any wins. It just depends on when you score runs, how it lines up. It's just one of those strange sequences of the game. It's nice to see that when the starters pitch well they do get a mark that falls in the right column.'' Francisco Liriano (2-4, 3.86) posted an 8.80 ERA while losing three straight starts before he allowed a run and struck out 12 through six innings of Sunday's 9-1 win over the Mets." Just put it behind me, learn from my mistakes and try to move forward," Liriano said of that three-start rough stretch. Though the left-hander is 1-2 in four starts versus San Diego, he has a 2.42 ERA in those contests. Justin Upton, Matt Kemp and Derek Norris are a combined 2 for 23 with eight strikeouts versus Liriano. Upton, however, is 9 for 19 and has recorded eight of his 23 RBIs this month over the last five games. Pittsburgh's Andrew McCutchen is 15 for 31 with five doubles and seven RBIs in the last eight games. He's .313 with nine RBIs in his last 12 at Petco Park.
Looking for More Picks?
You can browse all the individual handicapper picks below.

100% free to join! Get Insider's access to exclusive content and updates - more picks, more winners!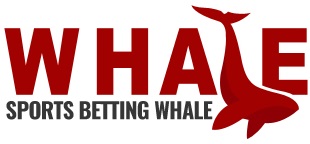 The Sports Betting Whale has won over $30 Million Dollars from betting on sports. Enter your email address below to get The Whale's picks for a full month 100% FREE!


Check Out Some Pro Sports Handicappers in the Directory