VegasSharpPlayers.com Profile - Vegas Sharp Players - Sports Betting Picks
VegasSharpPlayers

.com

Pro Featured Verified Service
You must be logged in a customer account to access contact info. Click here to login or register for free.
Documented Record
* Return on Investment (ROI) figures above represent potential returns based on a $100 per unit risk amount. Please note that past results do not guarantee or imply future performance.
Website Screenshot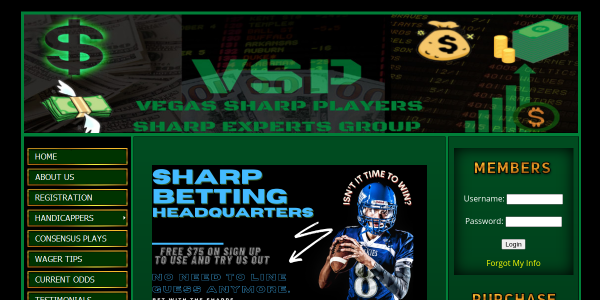 Handicapper Bio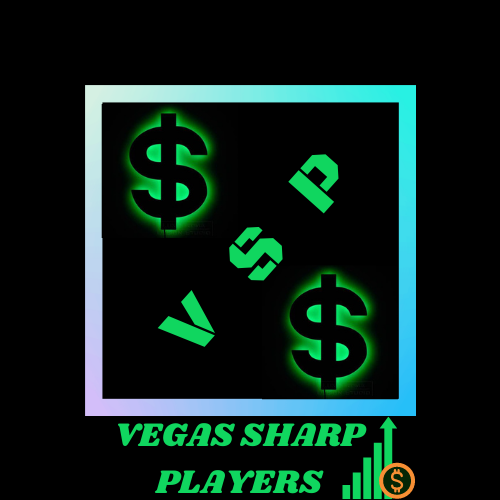 Vegas Sharp Players Company is a New Sports Handicapping Service dedicated to Sharp Plays. VSP uses 2 Sharp Bettors and a Sharp Betting Group to bring you the winners. One of their Sharps, Jason Larkin is an official named sharp of westagte sportsbook. The group bounces on book to book looking and searching for edges and the best available lines for the play(s) they like. The 3rd Sharp is similar to the Sharp Group in approach, named Sam Mallick has been betting and winning for over 25+ years at various locations and offshore. VSP has 3 years of official monitoring stats before asking Mallick and the others to join the team. VSP also offers Sharp Consensus Play(s) which is defined as all sharps on our site agreeing to a pick and use $100 = 1 Unit Vote Approach.
Handicapper Blog
VegasSharpPlayers.com has not posted any blogs yet.