Atlanta Braves

vs.

San Francisco Giants Pick Center

Bet Now
ML

SPREAD

TOTAL

MLB
FINAL (5/29/2015)
Time: 10:15 P.M. EST Venue: AT&T Park Tim Hudson helped the Atlanta Braves reach the postseason four times in nine years before aiding a World Series title run in his first season with the San Francisco Giants in 2014. As the Georgia native faces his former team for the first time, Hudson will have to bounce back from a rocky outing Friday night if he hopes to extend San Francisco's historic scoreless streak at AT&T Park. Hudson (2-4, 5.04 ERA) went 113-72 with a 3.56 ERA while with Atlanta from 2005-13, making an All-Star appearance in 2010 and claiming his 200th career win April 30, 2013. Born in Columbus, Georgia, and growing up a Braves fan in Alabama, he'll face some of his former mates for the first time since signing a two-year contract with the Giants (29-20) in November 2013." It was nine really good years over there, so it's still really special to me," the right-hander told MLB's official website. "I think anyone who plays this game would enjoy playing for his childhood team that he pulled for." San Francisco matched a franchise record with 37 consecutive scoreless innings at home with Thursday's series-opening 7-0 victory. Now Hudson will try to help the Giants become the first team to record five straight shutouts at home since the 1981 Texas Rangers. Hudson is 2-3 with a 4.64 ERA in five home starts, but tossed 6 1-3 scoreless innings in his last start there on May 19 against the Los Angeles Dodgers. He wasn't nearly as sharp Sunday in Colorado, yielding eight runs over 3 2-3 innings in an 11-2 loss. It was the most runs he's surrendered since May 20, 2011, against the Angels. Hudson is on pace for career worsts in ERA, strikeout-to-walk ratio at 1.73 and home runs allowed per nine innings at 1.3." I just wasn't very good," he said. "I have to put it behind me." Hudson could be seeing the Braves at an opportune time after they finished with just four singles Thursday. Atlanta (23-24) has dropped three of four to begin a 10-game trip and is batting .189 while totaling 11 runs over its last seven. Freddie Freeman (10 for 54) and Jace Peterson (6 for 37) are among those scuffling, but Cameron Maybin is 10 for 25 with a home run against Hudson and Nick Markakis has four hits in five at-bats off him. They'll try to turn things around for Mike Foltynewicz (3-1, 4.25), who looks to build on the best performance of his career. He allowed one run and three hits over a career-high 7 2-3 innings in Sunday's 2-1 home win over Milwaukee." He was dominating really the whole game," manager Fredi Gonzalez said. "It's a good start to build on for the next one." Foltynewicz, who features a fastball that reaches the upper 90s, has struck out seven in each of his last four outings. The right-hander hopes to cool a San Francisco team that has hit .312 with 17 home runs and averaged 6.4 runs during a 12-2 stretch. Brandon Belt homered in the seventh inning to break open a scoreless tie Thursday, before Joe Panik added a two-run double and Hunter Pence had a two-run triple in a sixth-run eighth. Nori Aoki finished with two hits in the team's fourth straight victory, leaving him 13 for 21 over his last five games. The Giants have won six of the past seven meetings with the Braves.
Looking for More Picks?
You can browse all the individual handicapper picks below.

100% free to join! Get Insider's access to exclusive content and updates - more picks, more winners!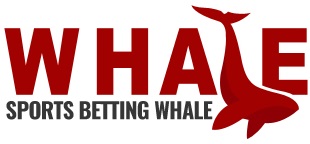 The Sports Betting Whale has won over $30 Million Dollars from betting on sports. Enter your email address below to get The Whale's picks for a full month 100% FREE!

Check Out Some Pro Sports Handicappers in the Directory