DonnyAction.wordpress.com Review - Donny Action - Sports Handicapper
DonnyAction

.wordpress.com

Pro Featured Verified Service
You must be logged in a customer account to access contact info. Click here to login or register for free.
Reviews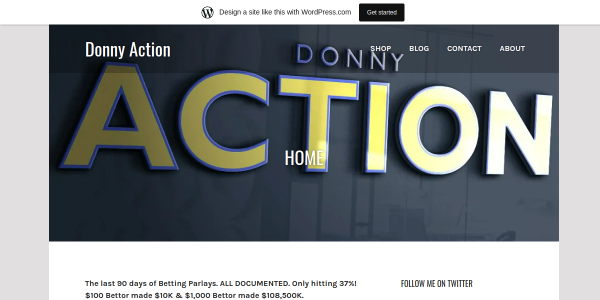 1 and 8 in NFL, 0 and 18 in College Football over that last weekend (11/12/13 Sept 2021) and this guy is a Pro?? I think not. Steer Clear!
Submitted by "kdimke" on 9/14/2021
Response from DonnyAction.wordpress.com
AS of today 11/02/21 a little over a month or so after your review.. I am #1 in the NFL, #1 in the NBA, #1 in the NCAAF and #1 in the NHL. Which makes me #1 overall at Cappertek. So the answer to your ?? is YES I am a Pro.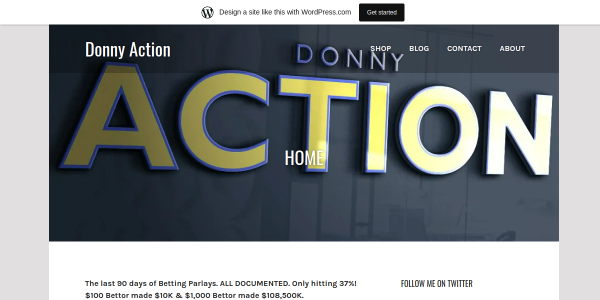 1 win 6 loses over the weekend. Lost confidence
Submitted by "esween11" on 7/29/2019