HANDICAPPER
SERVICE NAME
WEBSITE

EnterTheMatrix888 Sports Consulting

Legend Next Door (Micah Smith)

TKWins

.com

(3)

Alexander Sports (Michael Alexander)

A Pick A Day Keeps The Bookies Away

ATSBets

.com

(3)

Billion Dollar Man Sports Picks

Billy Morgan Sports Service

Cappster

.com

(7)

CarnivoreCapper Sports Picks

Chris Pirelli Sports Picks

DimeClub

.net

(3)

Donnie Cowboy Sports Picks

Dr. Ed Meyer (Pregame Pro)

DukeWins

.com

(3)

Fists And Feet - MMA and Soccer Picks

Frankie Fast Hands Sports Picks

Golden Goose Sports Picks

Lester Diamond Sports Service

Live Action Football Tips

Monmouth Park Sports Betting Advice

Mookie Blaylock Sports Service

Netpix Sports Handicapping Service

NFLGametimePlays Consulting

NFLPOVMODEL Sports Consultants

New Jersey Bet Wizard Consulting

Parlay Guru Sports Handicapping Service

Pickology Handicapping Service

Set The Narrative Sports Picks

The Golden Jew Sports Picks


The Largest Sports Handicapper Directory
We here at CapperTek have compiled the largest sports handicapper directory currently available on the web. Our directory lists EVERY single sports handicapping service that has ever operated or done business on the web since 1998. We keep updated service status letting you know the live status for each service listed in the directory, whether they are currently active and in business or defunct.
Discover New Sports Handicapping Services
We have custom web crawling spiders that scan the web each day finding new services that come online and automatically add them to the capper directory. We also try to provide updated contact information, social media accounts, and screenshots for every service we have listed. Looking for winning cappers? Check out the leaderboard to find the best handicappers on the planet.
What is a sports handicapper?
When you're betting on sports, you may see the words "handicapper" or "handicapping" thrown around. There're interesting words but aren't very self-explanatory, so if you're new to the world of sports betting, you may be wondering what they mean. We'll look at who a sports handicapper is, what they do in their line of work, and how they can help you when betting on your favorite sports.
What is a handicapper in relation to sports betting?
Handicapping has a couple of different meanings. For example, in golf, a handicapper is the person responsible for assigning players' handicaps, ranking them to allow them to enter competitions that are suited to their skill level. However, that's not what we mean when we refer to handicapper in relation to sports betting. In this instance, the term refers to someone who studies and analyzes sporting events to find an edge when placing bets on games. Anyone can do it, but professional handicappers will spend hours pouring over facts, figures, and statistics in the hope of finding a nugget of information that'll give them an advantage when filling in their betting slip. The factors handicappers may look at include past performance in similar games, the number of back-to-back away games a team has competed in, injuries, and the form of individual players. They may even have developed their own statistical models to help them do this. Some handicappers keep their insight to themselves, while others may share them. At CapperTek, we provide a robust platform for sports handicappers around the world to document, track, and sell their sports picks to sports bettors.
What are the different types of handicappers?
Some handicappers get involved in just about anything that they can bet on, making picks for football through the fall and winter, basketball in the spring, and tennis and golf during the summer. These are often referred to as "generalists". However, most handicappers prefer to specialize, focusing on one or two sports, rather than spreading their attention thinly across a broader selection. This allows them to spend longer researching, analyzing, and making their picks. It's hard to say exactly which type is better, as there are great handicappers in both groups. At least in theory though, specialists should do better as they have the time to build a better understanding of their chosen sport. Some handicappers will base their picks on models that they've developed, feeding in data that they collect to make predictions. These are not infallible but can have strong track records in making winning picks. Other sports handicappers prefer to base their predictions on opinion and feeling. That's not to say they're just spitting in the wind, they still use their research to form these opinions, but they prefer not to have prescribed systems make the decisions for them. You'll find every type of bet covered by handicappers too. Some may prefer one type of bet, such as a moneyline or a spread, others will vary their bet type depending on the odds on offer and the insight that they've gained from their research. That said, the most common betting picks are:
Moneyline Picks
Total (Over/Under) Picks
Against the Spread Picks
Parlay Picks
Prop Picks
Is your sports handicapping service website already listed in the directory?
You can claim your website by selecting your website domain name and creating your account password. If your sports handicapping service website is not already listed in the directory, please submit a new website to the directory. Please note, we must verify that you own the specific website you are trying to claim before your account is activated and you are able to log in. Once verified and activated, you can log into your account and post and sell your sports picks as well as edit your service info. You can also respond to any reviews that may have been submitted for your sports handicapping service. A valid PayPal account is required to sell picks in the directory.
Do you want to post and sell your picks but do not have a website?
Not a problem! We can setup a new website for you in the directory absolutely free! Once you register your new website, you can access your account and post and sell your sports picks as well as edit your service info. A valid PayPal account is required to sell picks in the directory.
Attention, we need your help!
Do you know of any other sports handicappers or sports handicapping service websites that are not listed in the directory? Please click here today and let us know so we can add them to the directory.
Help us build and maintain the largest and most trusted Sports Handicapping Service Directory on the web.
Do you own or operate one of the sports handicapping service websites listed in the directory and want to get it verified? Simply get your website verified in three easy steps to document and sell your sports picks as well as protect against negative reviews that can ultimately ruin the reputation of your service. Best of all it's completely free! Learn more.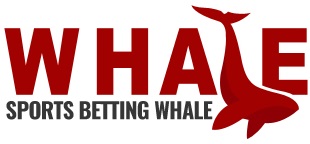 The Sports Betting Whale has won over $30 Million Dollars from betting on sports. Enter your email address below to get The Whale's picks for a full month 100% FREE!
Check Out Some Pro Sports Handicappers in the Directory
Recent Sports Handicappers Added to the Directory